DOING DISNEY With Grandchildren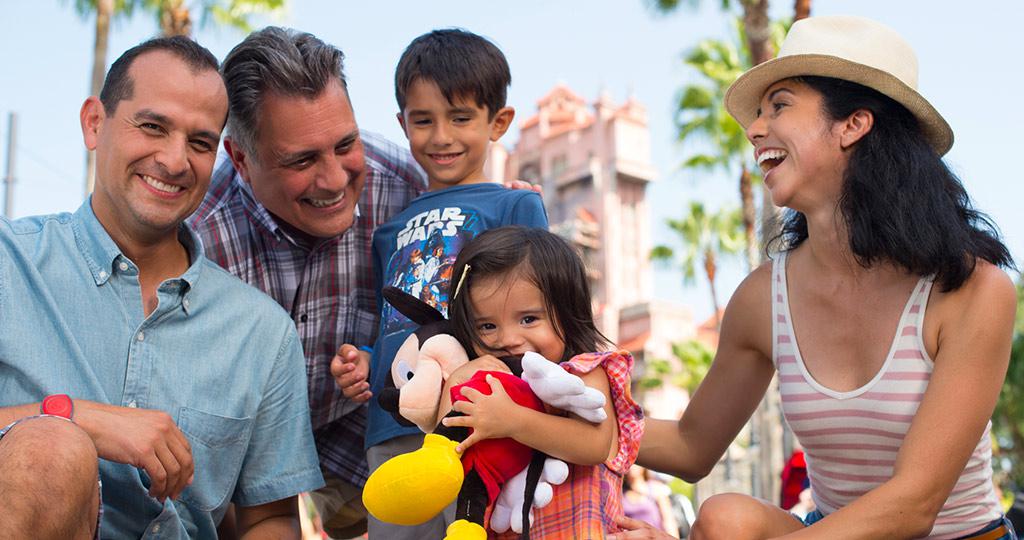 Grandparents cherish time with their grandchildren, but it can be a challenge to spend time together between school, sports, and other activities. A Disney vacation can provide not only precious moments together, but it will give you memories that are magical!
What are the best ways to enjoy a Disney World vacation with your grandchild?
1. Involve your children and your grandchildren in the planning. Your trip might include your children, or you might just be taking grandchildren. Regardless, talk to the parents about timing and length of the trip, and be sure to keep them updated on your plans. Read my blog "Fun Ways to Tell Your Kids About Your Trip" for ideas on sharing your exciting news. Talk to your grandchildren about what they would most like to do. Older grandchildren will enjoy helping choose which rides to go on and which restaurants to eat at.
2. Choose to stay at a Disney resort. Not only will this allow you to take the complimentary Magical Express bus from the airport to your resort, but you'll also have access to Disney buses, boats, and monorails during your stay. For the best access to Magic Kingdom, choose one of the three monorail resorts – the Grand Floridian, the Contemporary, or the Polynesian Resort. Another option for those not wanting to wait for a bus or boat is the Minnie Van. Operated by Lyft, the Minnie Van will pick you up at your resort, and it's the only option other than the Disney buses, boats, and monorails that can drop you off in front of Magic Kingdom, as opposed to taking you to the Transportation Center.
3. Plan special activities. One of the best ways to see fireworks at the Magic Kingdom is to enjoy the Fireworks Dessert Party on Tomorrowland Terrace. Rather than staking out a spot on the curb an hour or more before, relax and enjoy treats and a great view of the Happily Ever After fireworks show. Watch your grandchildren transform into pirates or mermaids at the Pirate's League or become royalty at the Bibbidi Bobbidi Boutique. Make reservations to meet favorite Disney characters at all the Disney parks. And be sure to reserve dining at some of the wonderfully-themed restaurants, character meals, or dinner shows.
4. Purchase the PhotoPass Memory Maker package. This includes unlimited downloads of all Disney photos – pictures taken by the Disney photographers throughout the parks and restaurants as well as photos and videos taken on attractions. This is a great way to preserve memories of the trip, and you and your grandchildren will enjoy the photos for years to come.
5. Take breaks during the day. Afternoons are the busiest time in the parks, so it's a good time to rest rather than wait in long queues . You might relax over a table-service meal or character buffet. You could head back to your resort to float in the pool or take a nap. Guests of all ages will benefit from a break.
6. Take advantage of Disney's FastPass system. A FastPass is a reservation for an attraction that allows guests to avoid waiting in the standby line. It can be a challenge to get a FastPass for some of the most popular rides, but guests staying at Disney resorts can book their FastPasses 60 days before their trip, and off-site guests can book their FastPasses 30 days out. Vacations by Shannon can provide suggestions for selecting FastPasses and will even book them for you.
7. Don't try to do it all! Disney World has four parks, more than fifty rides, and over ninety full-service restaurants. Focus on the experiences and characters that are most meaningful to you and your grandchildren.
A Disney World vacation will provide memories that are magical. Vacations by Shannon offers free Disney vacation planning and can help you plan the best vacation for you and your family.